ABOUT
Creativity is central to the educational philosophy of ICIS; we need creative solutions to meet the interlinked economic, social and environmental challenges of sustainable development.
ICIS, The International Centre for Creativity, Innovation and Sustainability, was established in 2001 by Karen Blincoe to develop and provide holistic education in sustainable development. The Centre provides creative educational courses, participatory workshops, discursive seminars and research programmes on sustainable development for professionals primarily working in design and architecture but also those in industry, business and policy-making.
Our VISION is to create environmental, social and economic well-being for all.
Our MISSION is to stimulate creative, innovative and more responsible ways of thinking, living and working in order to embed sustainability at all levels of society.
Our AIM is to develop an educational platform for holistic learning to equip individuals and groups with the tools and knowledge to enable them to develop creative sustainable solutions within their professional fields.
Our OBJECTIVE is to provide an educational and advisory service to professionals in the form of inspiring and insightful workshops and seminars and long-term courses on sustainable development, creativity and innovation.
Our CLASSES are structured on Master Class principles developed by Yehudi Menuhin; a small group of professionals are taught by an eminent expert in a particular field. Each class is unique depending on the target group and topic focus. Comprising of a mix of lectures, discussion, debate, practical work, excursions and group work the classes are designed to encourage creative thinking – thinking outside the box.
Structure and Status
ICIS is headed by the Director, Karen Blincoe, supported by a Board of Directors:
Karen Blincoe, Director (Consultant, sustainability, education and design)
Mervyn Kurlansky, Chairman (Designer)
Philippa Shepherd (Research and Information Officer)
Steiner Valade-Amland (Consultant, design and innovation)
ICIS is a non-profit organisation. External funding represents 60 per cent of the Foundation's costs. ICIS has received funding from various private and public foundations such as the EU, Danish Environment Ministry, Danida and the VELUX Foundations amongst others. To cover the remaining running costs the organisation charges fees for its educational and advisory services.
Founder and Director, Karen Blincoe ( cv uk long)
Designer, educationalist and environmentalist, Karen Blincoe has held various executive and honorary positions nationally and internationally in the fields of design, sustainability and education. She has been Chairman of Association Danish Designers, Vice-president and Treasurer of Icograda (The International Council of Graphic Design Associations), visiting professor at the Faculty of the Arts, University of Brighton, UK. Karen has been head of department for Visual Communication at Danmarks Designskole, Copenhagen; has been a member of the Arts Council; is a Fellow of the Royal Society of Arts, UK;
Karen established the design consultancy, KB Design in 1984, and ICIS in 2001. Karen Blincoe was the Director of the Schumacher College, Dartington, UK from Sept. 2006 to Dec 2008.
Co-Founder, Mervyn Kurlansky
Born in South Africa, Mervyn trained in London, then practiced with Knoll International and Crosby/Fletcher/Forbes before co-founding Pentagram in 1972. Mervyn has been elected President of Icograda 2003-2005. He is a designer, consultant, author, lecturer, and juror. He is a Fellow of the Chartered Society of Designers, the International Society of Typographic Designers, the Royal Society for the encouragement of Arts, Manufacture & Commerce and a member of Alliance Graphique Internationale and Danish Designers Association. Mervyn's work has been widely published, has won a number of international awards.
Research and Information Officer, Philippa Shepherd
Philippa has a First Class BSc in Environmental Sciences at the University of East Anglia,UK, and a Masters in Resource Management and Environmental Studies, University of British Columbia,Canada. Philippa was a researcher at UBC on a collaborative and interdisciplinary project entitled, "Expanding the Dialogue on Climate Change and Water Management in the Okanagan Basin". The study has been published in the academic journal Climatic Change. During her early career in Denmark Philippa worked as a consultant for WWF evaluating the Danish freshwater monitoring programme; the European Environment Agency managing the Information Centre; as Editor for the Royal Award Foundation's quarterly newsletter researching, writing and managing the newsletters content; and Deloitte and Touché conceptualising a new award – "Improving Life Quality and the Environment".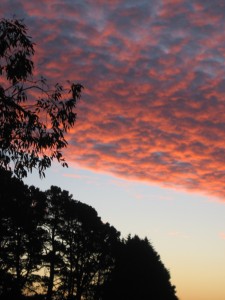 INTERNATIONAL
Crossing boundaries of time, culture, geography and profession, ICIS provides an interdisciplinary, holistic platform for the international exchange of ideas.
CREATIVITY
ICIS facilitates gestalt and "kaleidoscopic" thinking; kowledge, tools and concepts from a myriad of professions and cultures are drawn together and reappraised, forming new patters, innovative ideas and solutions with which to meet the challenge of sustainability.
INNOVATION
Innovation is fostered by information gathered from new connections; from insights gained by journeys into other disciplines or places, from active, collegial networks and fluid, open boundaries. Innovation arises from ongoing circles of exchange, where information is not just accumulated or stored, but created. Knowledge, understanding and ideas are generated anew from connections that weren't there before.
SUSTAINABILITY
Sustainability, the ability to sustain ourselves and the integrity of our biosphere, is humankind's greatest challenge and one that we must face with our technology, creativity, imagination and understanding.